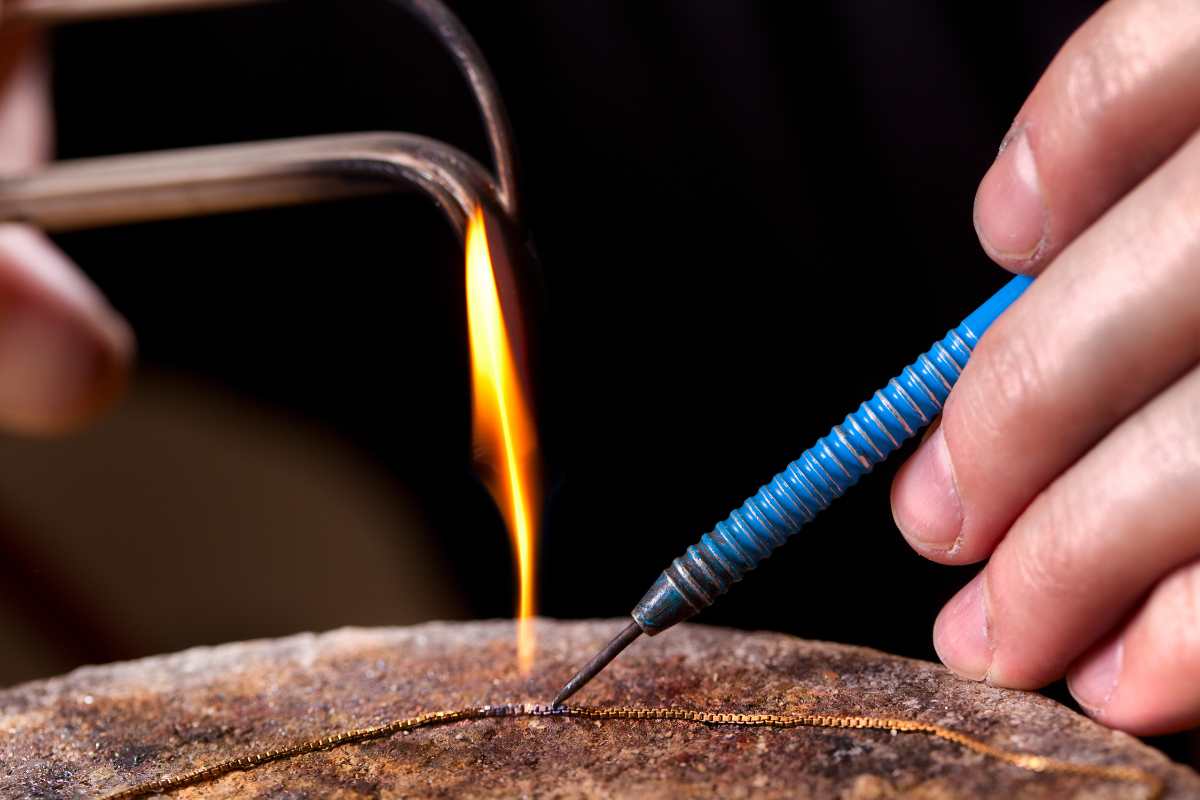 Stainless steel jewelry has a relatively short history compared to other metals like gold and silver. The first stainless steel was developed in 1913 by Harry Brearley, a British metallurgist. The new metal was initially used for industrial purposes, such as cutlery and surgical tools, due to its resistance to corrosion and staining.

It wasn't until the 1980s that stainless steel began to be used in jewelry making. The material became popular due to its durability, affordability, and hypoallergenic properties. Stainless steel jewelry also has a modern, sleek look that appeals to many people.

In the early days of stainless steel jewelry, it was mostly used to make men's jewelry such as watches and bracelets. However, as the popularity of the metal grew, it began to be used for women's jewelry as well, including earrings, necklaces, and rings.

Today, stainless steel is a popular choice for jewelry making, and there are many different styles and designs available. From simple and classic to bold and trendy, there is a stainless steel piece to suit every taste and budget. Stainless steel jewelry is also a popular choice for couples' rings, as it is durable and can withstand daily wear and tear.
Avant-garde, design and the highest quality in garments for daily use for women and men.
We guarantee all our shipments and we do not rest until you have received it in the comfort of your home.
All our payments are encrypted with the highest technology to ensure an easy and successful process.
We are always here to help you at each and every stage of your purchase, feel free to ask for our help at any time.